Smallcakes: A Cupcakery Brings Cupcakes to Albany

Craving a cupcake after a long day of work or want to surprise someone special with something sweet? Smallcakes: A Cupcakery has all the options you could need, including gluten-free. While Smallcakes specializes in cupcakes, they produce a variety of other delicious baked goods, as well.
Smallcakes offers cupcakes, mini cupcakes, icing shots, cake, cake-stuffed cookies, wedding cakes, and even pupcakes (cupcakes for your dog)! Everyone can find something they love at this Georgia bakery. Learn more about their decadent menu below!
---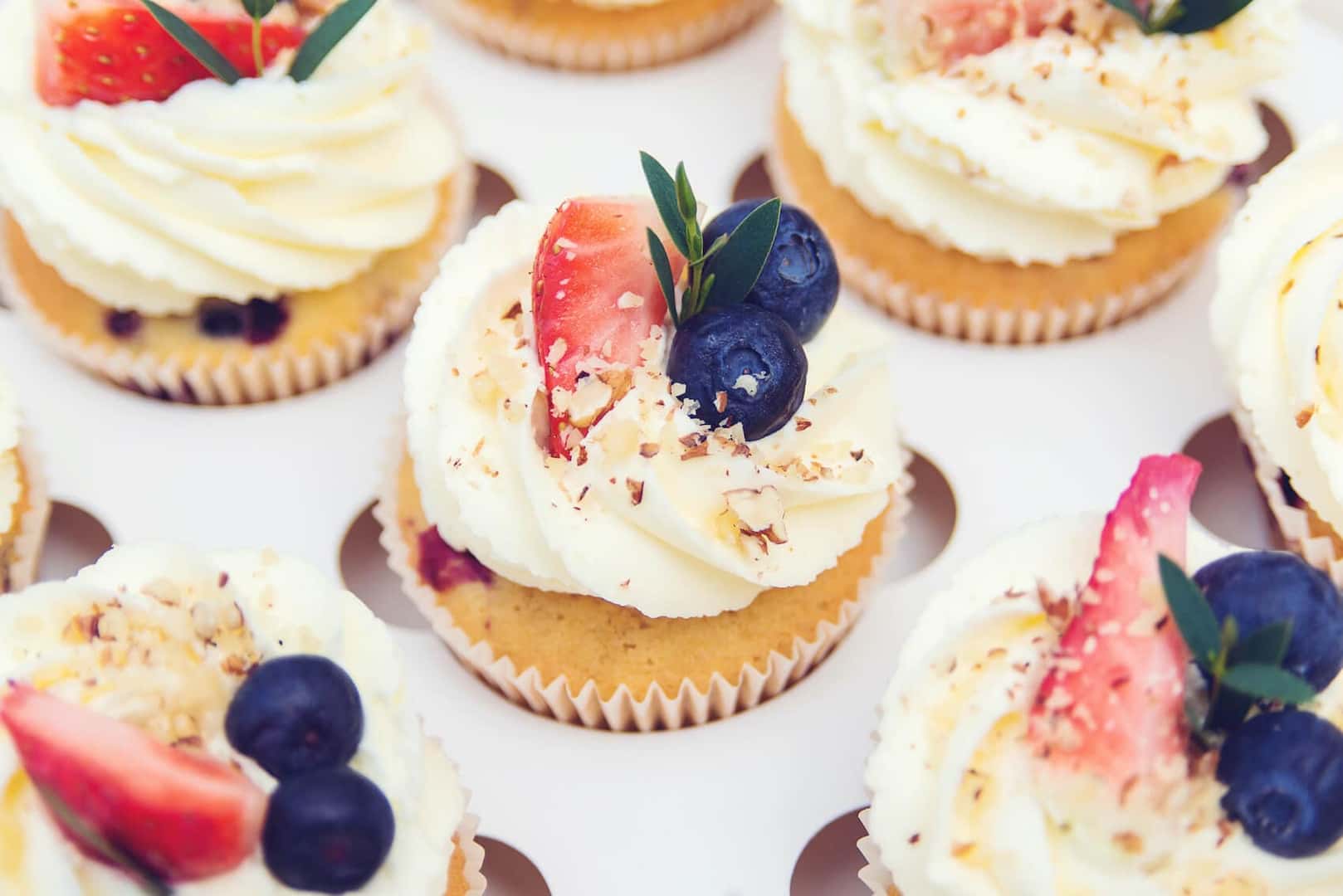 A Delicious History
Smallcakes: A Cupcakery opened in 2013, ready to spread their sweet treats all over town. Smallcakes is committed to baking fresh treats daily.
In 2018, they grew big enough to expand. While you're checking out food festivals or other local events, you might see Rollin' Rosie, the cupcake truck. This truck allows Smallcakes to sell their cupcakes and other baked goods all over the Georgia area at various events or even private parties. When you see Rollin' Rosie at one of Georgia's many outdoor events, enjoy some sweet treats for you and your dog.
---
A World of Flavors
To get your mouth watering, here are a few of the signature cupcakes offered daily…
Key Lime Cupcake
In the mood for the complex flavors of a key lime pie? This cupcake has a vanilla base filled with key lime, covered with a lime cream cheese whip topping, and finished with a graham cracker.
Lemon Cupcake
If you're a big fan of the tangy and sweet combination, this lemon cupcake will hit the spot. This cupcake is made of vanilla cake, stuffed with lemon filling, and topped with lemon buttercream.
Strawberry Cupcake
Who doesn't love strawberry? This cupcake takes a strawberry cake base and combines it with strawberry buttercream to create a celebration of this fruity flavor.
Peanut Butter Cup Cupcake
The perfect blend of peanut butter and chocolate. This cupcake starts with a rich chocolate cake and is topped with peanut butter cream cheese and peanut butter cup crumbles.
Chocolate Cream Cupcake
Itching for a taste from your childhood? These cupcakes are a sophisticated version of the Little Debbie chocolate cupcakes we all know and love. This cupcake is made with a chocolate base, filled with white buttercream, and topped with fudge icing and a buttercream swirl.
With 16 total flavors to choose from, there are many possibilities, and they're all delicious. You don't have to settle for just one!
---
Come by and Grab Some Sweet Treats
Drop into Smallcakes: A Cupcakery and explore all their flavor creations. From the moment you walk through the door and take a deep breath, you won't be able to help yourself. Order one, or maybe a dozen.
If you want to see photos of delicious cupcakes and get updates on sweet events happening at Smallcakes, check out their Facebook!