Now that you've found the perfect Mercedes-Benz, we know you want to do everything you can to keep your vehicle in great condition for a long time. That's why we here at Albany Motorcars have a complete service center and parts department at our dealership. Call us to schedule a service appointment now!
Are you ready to learn how we can help you cruise the streets around the Albany, Leesburg, and Tifton, GA, areas, in your luxury automobile for years to come? Keep reading!
Our Service Center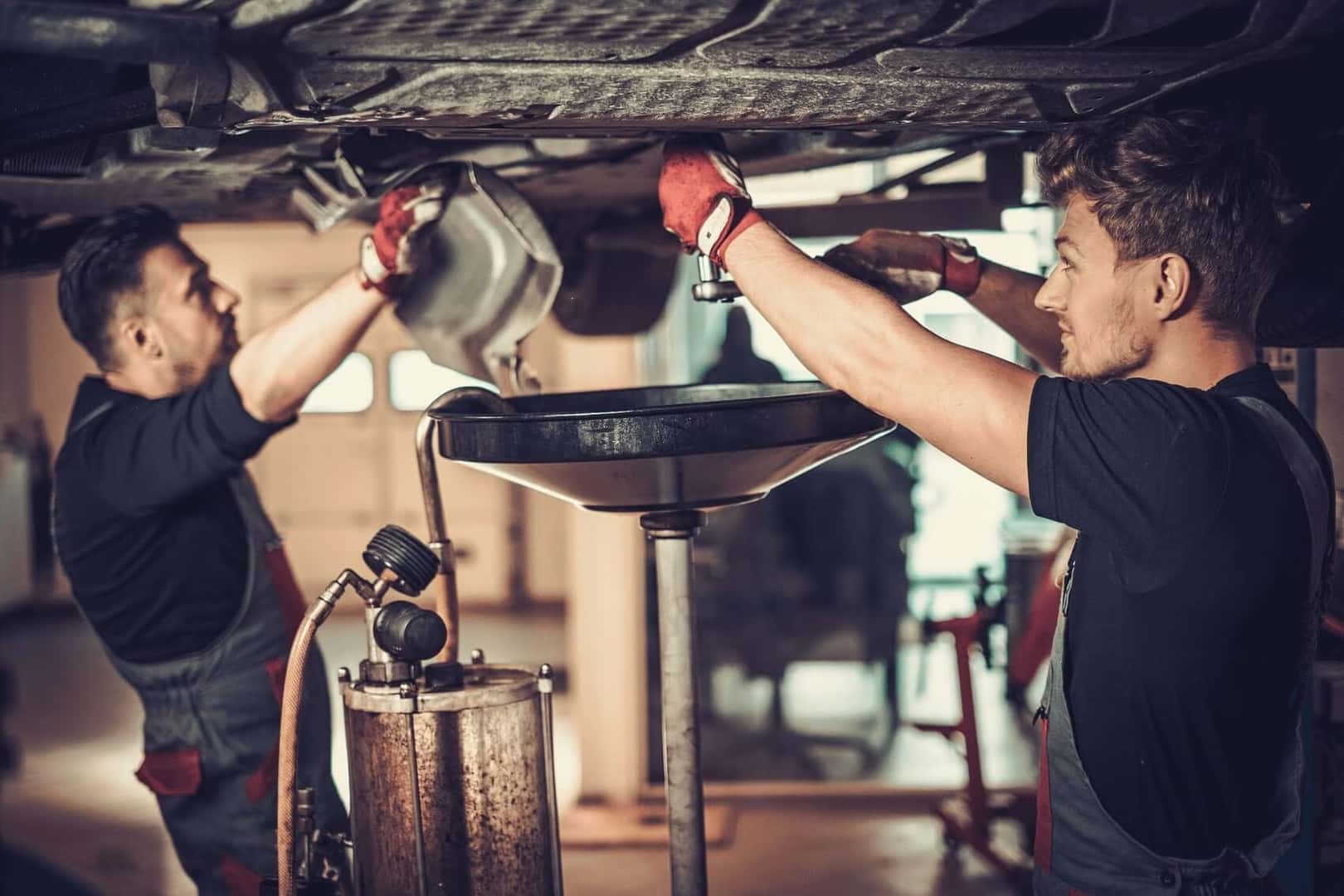 Assuring your vehicle will continue taking you on adventures is possible by staying up to date on its maintenance. Think of these service appointments as your vehicle's wellness exams. During these visits, our highly trained technicians will do a thorough check of your Mercedes-Benz.
Some of the areas that will be focused on during these checkups include:
Synthetic motor oil replacement
Checking your tires
Testing your battery
To ensure that having your vehicle serviced doesn't interfere with your lifestyle, our service center offers early-bird and Saturday appointments. Plus, you can schedule your service appointment online, taking our goal of simple service one step further.
Mercedes-Benz Service A
During the 10,000-mile check-in—which we call Service A—expertly trained technicians not only perform a comprehensive, step-by-step vehicle inspection but also replace certain key parts with Genuine Mercedes-Benz Parts.
The Importance of Routine Service
Just as you visit your doctor on a regular basis, so should your car. Having a technician check the ins and outs of your luxury car is the best way to make sure each part of your model is working in tip-top shape, as well as identifying any parts that are functioning less than 100 percent. Thanks to their diligence, you'll find your vehicle is running at peak performance for years on end.
If everything looks good, our team will let you pass along with a clean bill of health. If a potential issue is detected, however, our team will recommend one of two things:
That you monitor the part over the coming months, and plan to re-check it at a later date
That you replace the part before leaving to prevent further issues
If a part needs to be replaced, our technicians never need to go far. Our service center is also equipped with an on-site parts center.
Mercedes-Benz Parts Department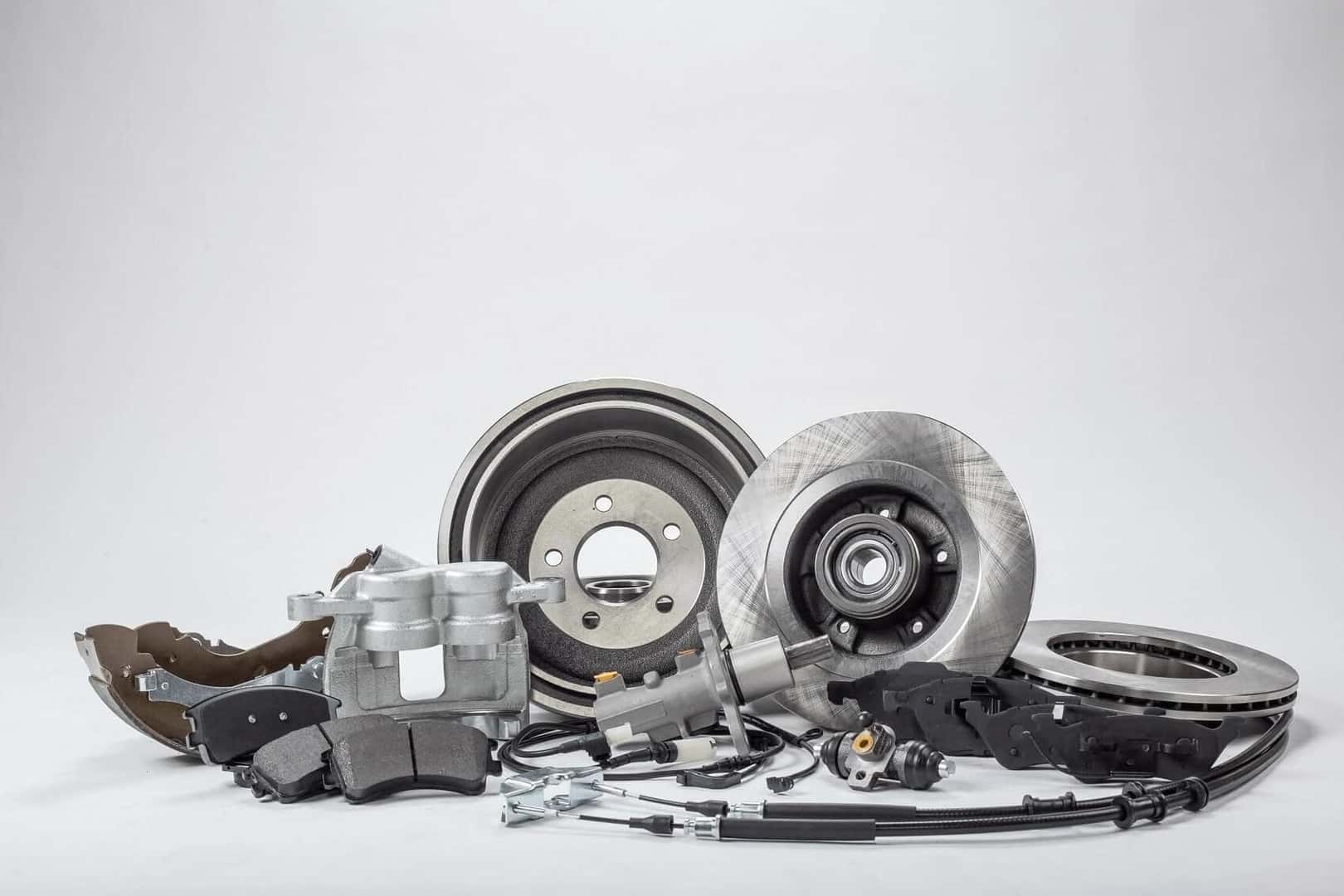 When it comes to repairing worn components, replacing a part, or customizing your vehicle, our parts department is here to help. We use only genuine original equipment manufacturer (OEM) Mercedes-Benz parts, so you're getting the highest quality experience possible. You can trust that these higher quality parts will fit perfectly and allow you to travel farther distances without the need to replace them again.
Another way we guarantee that keeping your vehicle in great condition won't interfere with your daily life is through our online parts order form. By filling it out, you can request new parts for your vehicle in little to no time—and right from the comfort of your own home. As soon as they're ready to be picked up, we'll let you know.
Going Above & Beyond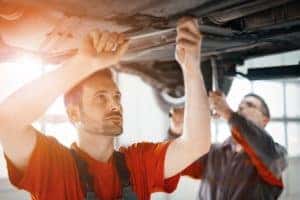 Even when you're diligent about staying on top of your vehicle's maintenance schedule, the unexpected can still happen. Should you find yourself with a flat tire on the side of the road, our service center will still be there for you.
You can access Roadside Assistance 24/7 with any issues that may arise while on the go. By downloading the free app, requesting assistance has never been easier. Through the app, you can request assistance in seconds. Using the phone app can access your GPS, so assistance can arrive at your exact location.
Service Specials
On top of our service packages, our service center works hard to ensure you get the most out of your service experience. That includes helping you get your Mercedes-Benz serviced for less than imagined by offering a variety of service specials.
Our service specials rotate regularly, so make sure to frequently check back to see if we have a special for the service you need. Some of our specials help you save on your overall service. Other specials are for specific services, like spark plug or oil filter replacement or replace oil filter.
A list of current service specials is always available on our website. This way, you always have easy access to our current selection of service specials. All you need to do to redeem is print out the special and bring it with you during your service appointment. Our team will take care of everything else!
Learn More About Service with Our Helpful Guides
You want to do everything you can to keep your vehicle in peak condition, but there's a lot to know and keep track of. To help you learn all there is to know about your vehicle's requirements, we've created a variety of service guides, ranging from topics like synthetic motor oil replacements to transmission repairs. Each service guide provides helpful information that's presented in an easy-to-digest manner.
To expand your knowledge of your vehicle's service requirements, click any of the links on this page. Of course, if you have any questions along the way, don't hesitate to ask! Our team of technicians is always here to help.
Service FAQs
Want quick information on your vehicle's necessary service? Here are some service FAQs!
How Often Should I Replace My Car's Synthetic Motor Oil?
Experts recommend replacing your car's synthetic motor oil every 5,000 to 7,000 miles. This helps keep the oil fresh and free of debris to keep the engine and other working parts properly lubricated. In doing so, you prevent friction—and possibly overheating your car's engine.
How Do I Know If My Car's Tires Are Worn Out?
The lifespan of a car's tires depends on their condition. Road conditions, climate, and driving habits are just some of the factors that may decrease the lifespan of tires. It's recommended to have the condition of your car's tires professionally inspected annually.
Tire tread is one of several ways you can determine if it's time for a fresh set of wheels. Simply grab a penny and insert it head down into the tire's tread. If any amount of Lincoln's head disappears, it's time for new tires.
Why Are My Car's Brakes Squeaking?
Brake squeak is a built-in reminder that it's time to have your brakes checked. There are many reasons your car's brakes are squeaking, ranging anywhere from damp breaks to worn brake pads. Since there are many different causes of brake squeak, it's always best to have a technician examine your brakes.
Visit Our Mercedes-Benz Service Center in Albany, GA Today
Whether you need routine maintenance, a part for a DIY project, or roadside assistance, our team of expert technicians is here to help you every step of the way.
We go out of our way to ensure your time at our dealership is enjoyable. We offer a customer lounge with comfortable seating, charging stations, high-end coffee station, drink station, snack bar, and more.
* Electric Charging stations are available to quickly charge your electric vehicle
* Accessories  For those who wish to enhance their ownership experience, we offer a range of finely crafted products tailored to the Mercedes-Benz enthusiast.
* Complimentary Car Wash & Vacuum with Service
* Online Bill Payment Options
* Shop Online w/ Upfront Pricing
* Delivery to your home or office
* Sell us your car, regardless if you buy ours
* Complimentary High Speed WiFi
Visit us to explore all of the amenities available at your local Mercedes-Benz dealer, Albany Motorcars.
To learn more about the ways we can help you spend more time cruising around the areas of Albany, Leesburg, and Tifton, Georgia—and spend less time in the garage—visit us at Albany Motorcars today!