There are four very important questions to ask when buying a used car:
What kind of used car do I want?
What's my spending plan?
Can I see the vehicle history report?
Can I take a test drive?
At Albany Motorcars, we always recommend that our customers ask themselves—and us—these questions. Doing so helps them know that they're taking the wheel of the most ideal ride for their lifestyle.
You can learn more about buying a used car below. Then, drivers near Albany, Leesburg, and Tifton, GA, can contact our used car dealership to get their car search started!
Questions to Ask Yourself When Buying a Used Car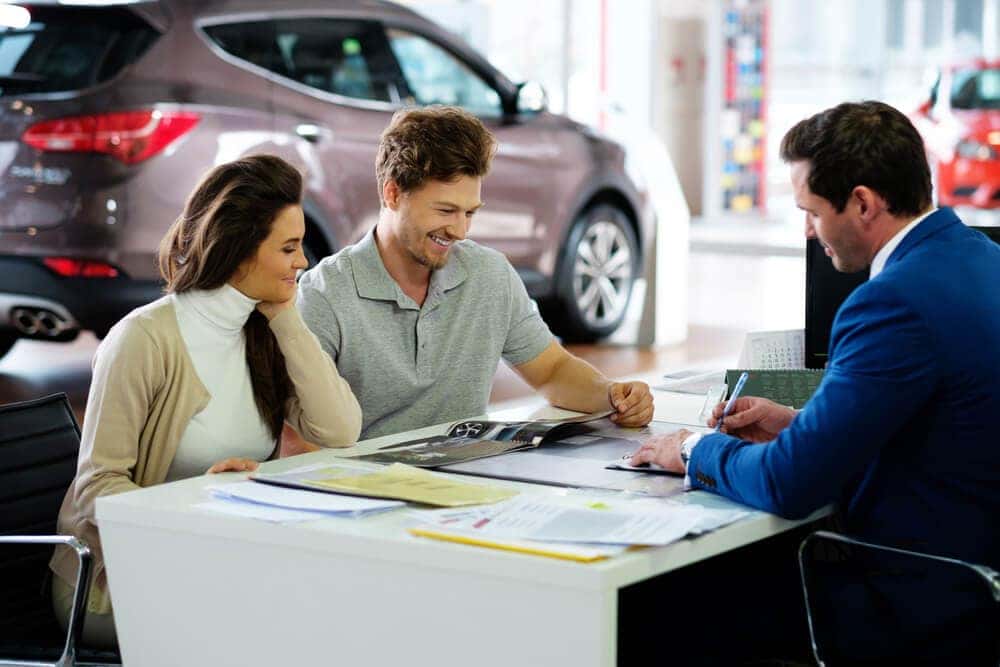 Before you start shopping for a used car, there are two questions that you should ask yourself, the first being:
What kind of used car do I want?
Buying a used car is a great option for local drivers, whether they have their eye on the Mercedes-Benz C-Class, the Mercedes-Benz E-Class, the Mercedes-Benz GLA, or any other model.
Even better, you'll get to decide whether you want to buy a used or certified pre-owned (CPO) vehicle. CPO models come with all the benefits of our used car inventory, plus a few extras.
For example, our CPO cars must be no more than six model years old and have less than 75,000 miles in the odometer. Plus, these models have also undergone a comprehensive multi-point inspection and come with a limited factory warranty.
What's my spending plan?
Before you set out on any used car-buying journey, it's important to have a spending plan in place. This will give you an idea of what kind of monthly payments and expenses you'd like to manage every month.

Keep in mind that monthly vehicle expenses often include:
Monthly payment
Fuel costs
Insurance and registration premiums
Upkeep and maintenance costs
When you know this number, you'll be able to work with our finance center team to discuss loan terms and down payments. We're always happy to work with you to help you create your spending plan. Simply give us a call, and we'll chat!
Questions to Ask the Dealership When Buying a Used Car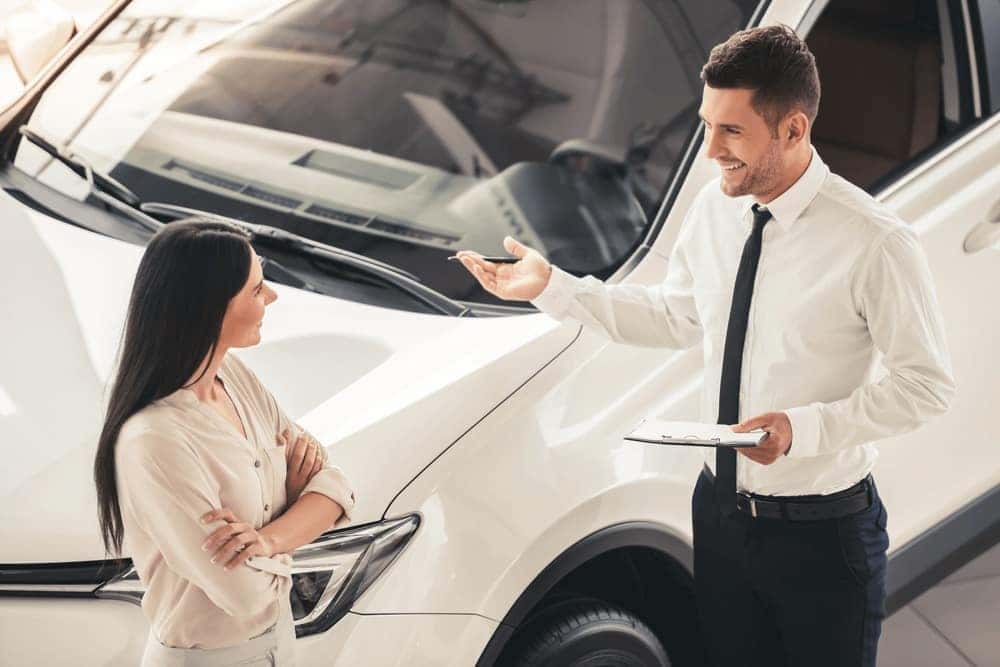 Now that you know whether you want to buy a used or CPO car and have a spending plan in place, it's time to check out the inventory at your local dealership. You can start browsing online or stop by to check out the used car lot in person.
Once you find a model you like, there are two important questions to ask the dealership. The first one would be:
Can I see the vehicle history report?
We always recommend that our used car shoppers grab a copy of the vehicle history report (VHR) through a service like CARFAX®. Most dealerships offer this for free with CPO models for your shopping convenience.
This report will give you a full history on any pre-owned vehicle you're considering, including important information like:
Number of previous owners
Odometer readings
Standard equipment features
Full maintenance records
While we always ensure that the used cars on our lot meet the highest of standards, checking out the VHR provides that extra peace of mind for most shoppers who want to know they're making a great investment.

Can I take a test drive?
The final step is to get behind the wheel and go for a test drive. This is when you can make sure that everything feels comfortable. Take some time to adjust the driver's seat and check for any blind spots. Play around with the radio and A/C and set the mirrors the way that you like them.
Then, we'll accompany you for a drive around the block so that you can get a feel for how the car drives. Feel free to ask us as many questions as you'd like during the drive. That's what we're here for.
If all feels right, we'll get the paperwork started so that you can take the wheel for good.
Ask Us Your Used Car-Buying Questions
If you're buying a used car, the team at Albany Motorcars is here to help. Ask us all your used car-buying questions, and we'll do our best to give you the answers you need.
Are you ready to get started? Drivers near Albany, Tifton, and Leesburg, Georgia, can contact us to take a test drive today!