Change Starts with You at Mission Change

Established in 2008, Mission Change is a certified 501(c)(3) non-profit organization based in Albany, Georgia, whose mission is to serve communities in need and provide volunteer opportunities for people looking to serve.
Mission Change does not subscribe to any specific religion, political group, or other type of organized philosophy. They seek to create a welcoming, accessible space for people from all walks of life, experiences, and belief systems to support one another.
On this page, you will find more information about Mission Change's programs and how you can get involved.
Mission Change Vision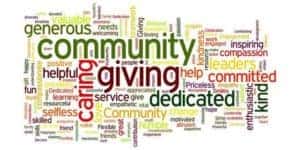 The Mission Change vision is both community-focused and made possible by their dedicated volunteer base.
Not only does Mission Change seek to improve the quality of life for all people on a large scale, but they also highlight specific issues impacting the residents of Albany. They work on everything from addressing food insecurity to caring for elderly neighbors.
Volunteering Success
Part of Mission Change's ongoing success comes from their volunteering model. By making it an easy process for individuals and groups to get involved, Mission Change connects people quickly and effectively for long-term development and sustainable growth.
Ways to Serve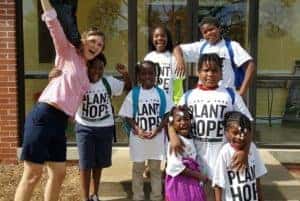 The three main volunteer paths offered by Mission Change include the following service opportunities:
Local Missions
Summer Serve Teams
The Village
Local Missions happen throughout the year and bring together diverse groups of people who want to positively contribute to their community.
Every June and July, Mission Change invites groups known as Serve Teams to participate in volunteer projects centered around an identified issue.
Lastly, The Village is an after-school program that provides educational support to students, teachers, and staff throughout the year.
How Can I Help?
If you don't have time to give, but you'd still like to contribute to Mission Change, they gratefully accept all monetary and in-kind donations.
Another way to help Mission Change and the communities they serve is by spreading the word about this incredible organization.
Keep in Touch
Stay connected with Mission Change by following them on both Facebook and Instagram. Visit their website to fill out a volunteer application, contact a team member, or donate.
Check out their upcoming events page and change the world one mission at a time with Mission Change!