Local Spotlight: Blackbeard's B & B Bar-B-Que

We've all been there before: you just finished up a long day at work and totally forgot about dinner. Now, you're trying to think about what to do. You could spend some time cooking, but you're tired and don't really feel like it. Suddenly, you come up with a great idea–Blackbeard's B & B Bar-B-Que!
---
About Blackbeard's B & B Bar-B-Que
Since 1980, Blackbeard's B & B Bar-B-Que has been serving the Albany, GA, area with incredibly fresh seafood, authentic Georgia barbecue, and hand-cut steaks.
When you enter this beautiful rustic-style restaurant, you'll be enveloped in its history. It is decorated with photos that depict its history better than any textbook you could think of. You'll be wined and dined by a friendly staff that brings the Southern flare and big-city feel to our small town.
---
Sample the Menu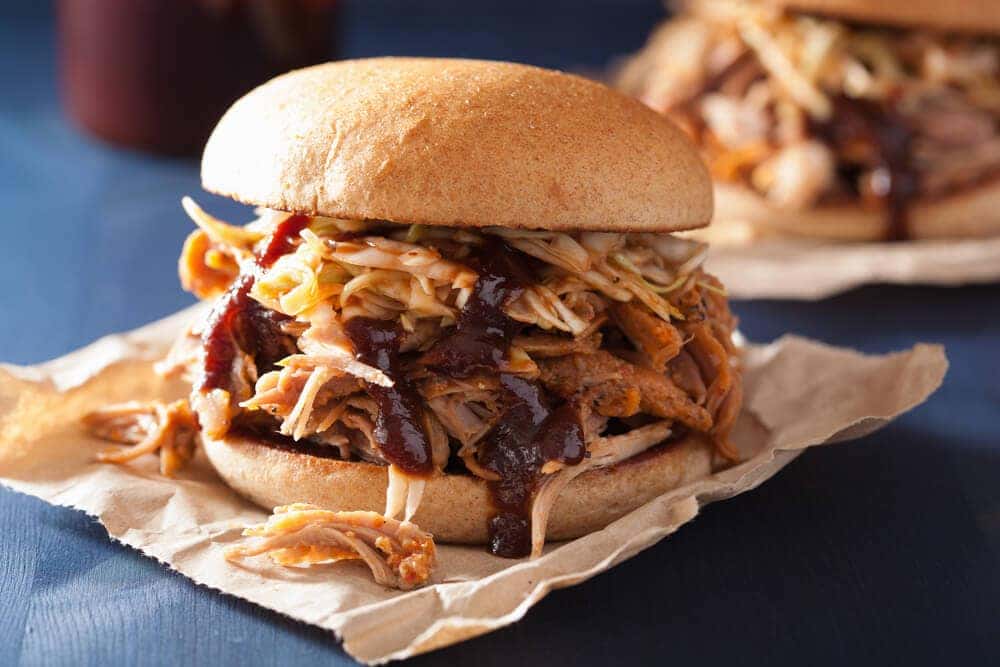 Though Blackbeard's B & B Bar-B-Que specializes in seafood, specifically farm-raised catfish like it says in the poster, and authentic Georgia barbecue and steaks, that doesn't mean the buck stops there. When you dine at Blackbeard's, there is something tasty for everyone. From burgers and tacos to lighter fare like soups and salads, Blackbeard's takes pride in being able to appeal to any palate.
Start your meal off with one of their delectable appetizers. To really entrench yourself in Southern culture, fried dill chips and fried green tomatoes are excellent options. If you want something a little more familiar, their buffalo wings and onion rings are always great choices.
If you're in the mood for one of their handhelds, there are a wealth of options for you, including:
Half-pound burger
BBQ beef or pork sandwich
Smoked turkey sandwich
Shrimp, oyster, or catfish po'boys
Country fried steak sandwich
The Galley Specials are their—for lack of a better phrase—bread and butter. From different types of seafood to juicy grilled chicken breasts, you'll find something that'll satisfy your taste buds:
Shrimp and grits (their Southern Comfort Food)
Grilled mahi-mahi
Jumbo lump crab cakes
Snow crab legs
Marinated grilled chicken breast

If you're really hungry, there are a few seafood-based all-you-can-eat options that include:
Popcorn shrimp
Catfish
Mullet
Trout
All-you-can-eat combo (includes any two all-you-can-eat items)
---
Catering and Takeout Options
You're not just limited to dining in at Blackbeard's. The restaurant is pleased to offer takeout options for convenience. If you're running errands and want to pick up a delicious meal on your way home, they've got you covered. If you love their food as much as we do, why not have them cater your next event?
Blackbeard's can cater any event from birthday parties to weddings and everything in between. Do you really want to spread the holiday cheer? They will happily cater your holiday party as well! With an extensive catering menu for all occasions, your guests will leave full and happy.
---
Visit Blackbeard's B & B Bar-B-Que Today
Don't feel like cooking tonight? Head over to Blackbeard's B & B Bar-B-Que in Albany, GA, for the freshest seafood, steaks, and authentic Georgia barbecue today! With one bite of any dish that they whip up for you, you'll definitely want to keep coming back.
Follow them on Facebook and Instagram to find out all the latest events at the restaurant as well as their new specials.